The middle class is being hollowed out. As we speak. I don't want to sound like an alarmist but this is the hard facts. The gap between rich people and poor people are widening. Quickly. A few reasons this is taking place, for starters we are now a global economy, competing on price with the entire world. On top of that companies are doing more with less people, less full time people that is. Temporary hire revenues are at a all time high. Companies don't have to pay benefits, and have a lot less risk.
The 2008 recession is over, however jobs have not returned. I surmise corporations needed a reason to drop the dead weight, and they did. Jobs have not come back because they aren't needed. There was a lot of bloat and a lot of paper shufflers who were replaced either by temp staffing, or technology.
The era of the job is over. The American Dream was nothing more than a marketing scam.
Fannie mae's slogan was "We're building the American Dream". Also read, let us get you in debt, and hooked up to the machine. Sure it worked as a good idea. We were programmed "go to school, get a good job, and buy a home." But It was a scam.

The idea that a job is secure is ridiculous. How secure can your financial life be if it is in the hands of someone other than yourself? No one these days stays at jobs for 30 years unless it's a union or civil job. Especially in corporate America.
It is time to take control of your future. If you had a nagging feeling all along, this is your inner clock telling you time is ticking away.
Below are some tips on how to start creating your dream now.
Bet On Yourself
Find something you love, and work hard at it. You do need a level of innate talent to what it is you are doing. Meaning you need to be good at what you love. Loving it alone is not going to cut it, at least not directly. Now is the time to take control of your future and create something ( A few things ) that will secure your finances better than a job ever could.
If I have to hedge a bet, I Bet on me.
Customer service is outsourced to China, India or a variety of other countries who work harder than you do for less money, and here is the kicker, THEY LOVE it. They are appreciative of it, so while this person sits there complaining about her 45k a year salary someone in India is making 200 dollars for the month and feeding their family with it and appreciate it. Stop being a pompous entitled ass sipping your latte thinking nothing is wrong with you and it's all others fault. Sorry if that sounds harsh but it's the truth. If you aren't adding value you are taking up space! You don't get rich taking up space!
Now is the time to stop complaining about life's curve balls and start connecting with the ball. No one can ever take away what you build with your own hands. Sure it may be hard, and it may be scary and the perceived notion out of the gate is that you won't be secure in your finances or your life. I ask you though, how secure were you really before? If someone can pull the plug or rug out from under you, were you ever secure? Was it an oasis? Set up to make you think everything is ok, feeding you just enough for you to survive, but never enough for you to thrive. When you work for someone else you in essence, make them rich off of your hard work and tears.
Why not use that hard work and tears for you and your family and skip the middle man? Pay yourself. Place all bets on 1 and roll that wheel. Believe me business is not for everyone, but in the near future you will not have an option. Automation and temporary staffing is the future. It is happening on a global scale. Get ahead of that curve, and throw down your bet on yourself.
A better quality of life is waiting for you
Look, inflation sucks, job raises are laughable, and everything from bread to beer is more expensive this year than the last, and it's increased in price 10 fold in the last 2 decades. There is no end coming it seems.
Creating your own safety net is and will be the way to stay ahead of all of these depressing facts. If you have multiple streams of income set in place, no one person, client, or business can take the rug out from under you. This will create a better quality of life for you. Knowing you punch your own meal ticket daily, has a lasting psychological effect on your confidence, your families security, and your contribution to the world.
If being a fitness coach is what you always wanted to do, then what are you waiting for? Start it now. Go out there get 2 members, get 1 kettle bell and start in a park. Build from there. If you wanted to be a writer, start blogging, start writing kindle books, they are easy to publish and easy to finish. Whatever it is that you love, do it. NOW. Tomorrow is not promised and if it is it looks very similar to today if you don't make a change.
Stop Complaining, Start Doing
I was on the train recently with a buddy of mine who works in corporate America. He makes a very healthy living, a seat or two over I overheard a conversation that went something like this:
Do you believe what (Insert politician, because it doesn't really matter who is in office) did?
Our jobs are in jeopardy because of this.
I know it's crazy, in the next 3 years they said our entire department will be dissolved. It's a tragedy I can't believe they can do this to us.
I felt like reaching over and saying… YOU did this to you. You were not really needed in the first place. Your education stopped when you left school. You relied on "the Man" to save you the man HATES YOU! YOU are taking money out of the man's pocket daily. He cringes when he sees you. You are an expense. Expenses are always looking to be minimized.
Stop being an expense of others, and start being an investment to yourself. Invest in you.
The one person who will ALWAYS have your back.
I lost my job on Wall street after the 9/11 attacks within the 8 months following our entire FLOOR was let go. They dissolved an entire department. The department WAS antiquated, believe me when I tell you they were using paper reconciliation sheets to shuffle large sums of institutional money from bank to bank, printed out on dot matrix black and white feed paper. But that isn't the point, the point was most of these corps can't just go on a wild fire spree as lawsuits will surmount hugely. So they need reasons. Recession and financial decline are reasons. Isn't it odd, that jobs are at an all time low, but Banks and Wall street profits are at an all time high? Doesn't that ruffle your feathers a bit? Have you thinking hmm something else is going on here?
Start going after what you WANT in life. What you REALLY want not what others think you deserve.
You are a king, or a queen, you were meant to be manifest of the divine, you were meant to shine. It is scientifically proven that we are made up of the same elements, as the sun and stars. Therefore it is certain you were placed here to shine. Not just a little, so bright that you blind everyone around you. Do not fear that power, we have been told for far too long to get along, to fit in. Fitting in is for pegs. You are a monarch. Claim your throne. Claim the life you always have wanted. Claim greatness.
Invest in you, place all bets on you and roll those dice, yes you may lose some chips, but you also may make the pit boss come off the floor with a garbage can of winnings.
Watch this video for some more inspiration by Eric Thomas!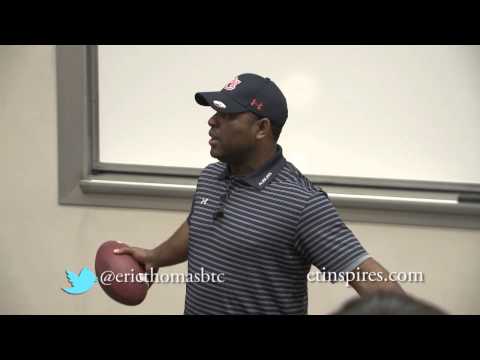 Best of luck in your endeavors. See you on top. 
Photo by ChristaRampi